Prior to the Covid-19 breakout, supporting local was important but it's even more so now. Below are a few of our favourite local fashion designers.
TEXT: ADAM BRYCE
We're all aware of the effects Covid-19 is having on the economy. Every day we hear of another company closing its doors for good and, unfortunately, things will get worse before they get better. The New Zealand government has laid down strict laws around the sale of non-essential goods in Level 4 and for good reason. Although some items aren't able to be posted until restrictions are lifted, we can still purchase pieces online.
If you weren't already on the 'buy local' bandwagon now's the time to jump on. Don't be put off by the delay in deliveries, we're pretty sure you're looking forward to the day that you can wear something new when you're allowed to see your friends and work colleagues again.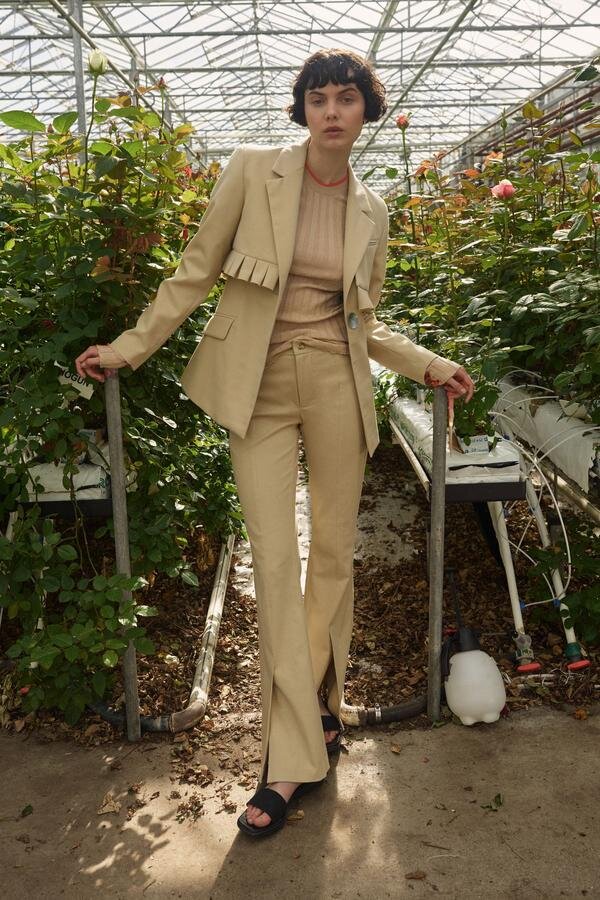 Maggie Marilyn
Maggie Marilyn isn't just famous in New Zealand. Her strong-armed approach to sustainability has made her a well-known name and coveted worldwide. Maggie's success is an inspiration to New Zealand brands also wanting to make it on the world stage.
Kate Sylvester
Kate Sylvester is a household name in New Zealand. The longevity of the Auckland-based brand is testament to Kate's storytelling ability and intelligent design. Kate is also the co-founder of Mindful Fashion, an industry collective that aims to strengthen the local fashion and textile industry by promoting long-term sustainable growth through responsible business practice and industry investment.
Paris Georgia
A favourite of Kendall Jenner, Georgia Fowler and every other 'cool girl' in the world — Paris Georgia's rise has been staggering. It's a brand with its own aesthetic and a completely unique approach to design that, at the same time, feels familiar.
Georgia Alice
Georgia Alice led the way for a new generation of designers to really shake up the New Zealand fashion industry. It's a brand that was adopted by fashion-forward women all over the world by creating genuine future classics.
Wynn Hamlyn
It's easy to see why Wynn Hamlyn's clothes are the favourites of industry insiders throughout New Zealand and Australia — the talented designer's ability to tailor garments is almost unmatched. Every season fashion followers can't wait to get their hands on their new season knitwear and suiting.
Mina
Mina is perhaps the newest member of a club that has become synonymous with a new New Zealand style. For so long, we were the country of black layered fashion, a style that never suited our personality. Mina's clothes are what we expect a woman to portray in herself and the way she dresses — strong, intelligent and considered.
Kowtow
Founded in 2006 by Gosia Piatek, Kowtow blends a highly considered approach to clean lines and quality with an absolute commitment to ethical practice. Kowtow is one of my personal favourite labels to have ever come out of New Zealand and it's minimalist approach couldn't be more in tune with today.